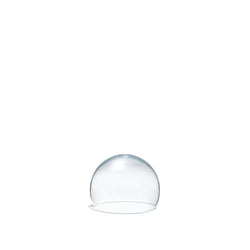 SGHR Sugahara
3DOME - Food cover Clear, W2.4"/2.6"
[3dm-0575w]
Size
(inch) : W2.4/2.6 x H2.0
(mm) : W60/65 x H50
Our glassware is individually handcrafted by our artisans and each piece is one of a kind. The item you receive may look slightly different from what you see online. A few small bubbles or lines may occur due to the nature of the material.